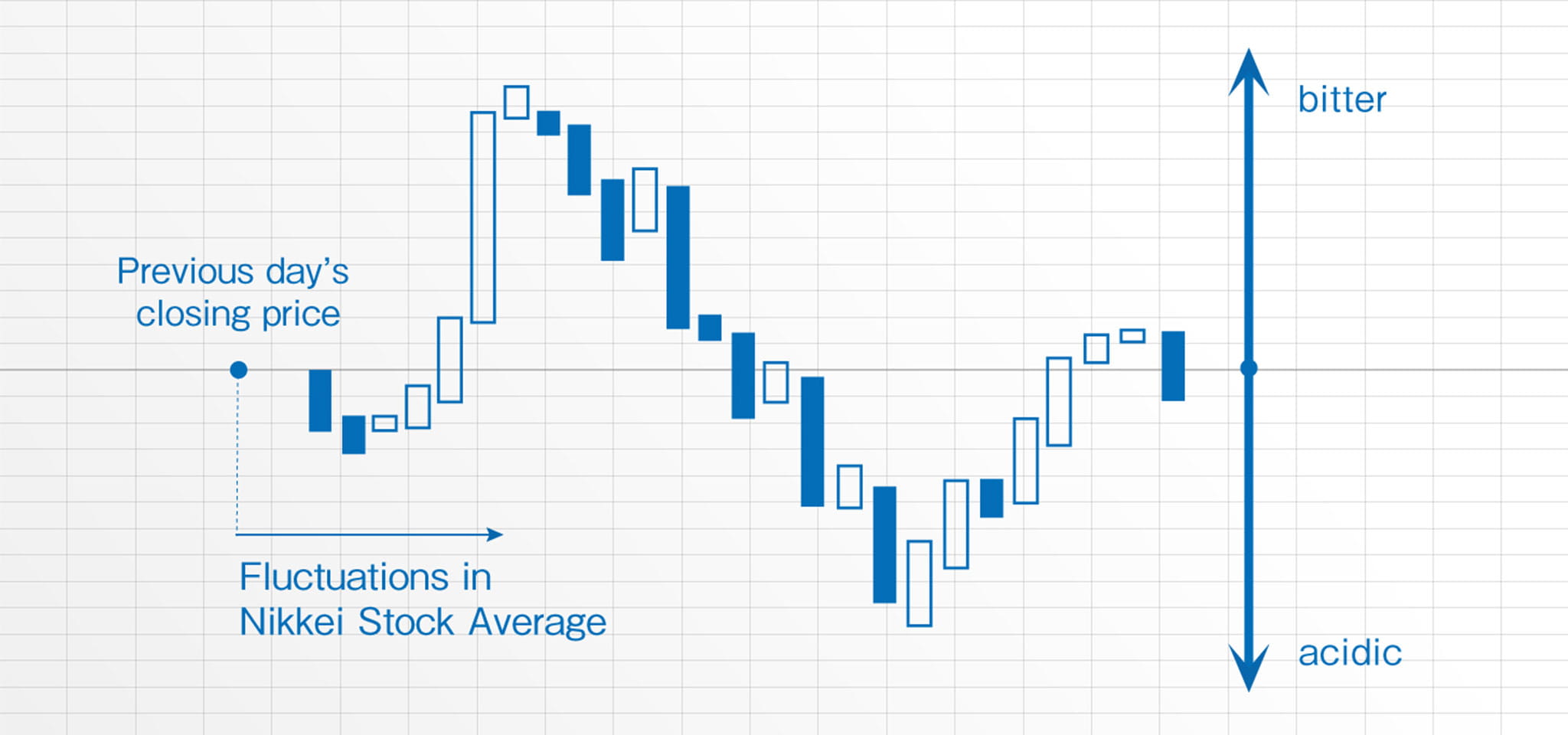 The coffee flavor varies along with transitions in the Nikkei Stock Average,
using the previous day's closing price as the norm.
Our coffee machine uses the unique Nikkei algorithm to produce over 1,000 flavors,
based on 5 types of coffee beans featuring different flavors and grind size.

The NIKKEI BLEND logo is automatically created in real time based on the Nikkei stock chart.
Our logo design and the current time are printed on the coffee cup sleeve
just before the coffee is handed to the customer.